Making Dickson-style Tool holders
If you have a lathe that uses Dickson-style toolholders, such as were fitted to a lot of Boxfords, then unless you're lucky and the lathe came equipped with a shelf full of them, sooner or later you'll have to buy additional ones. Be sitting down when you ask the price, though! A couple of the hobbyist equipment suppliers in the UK (RDG and Chronos spring to mind) sell Chinese-made replica ones. It used to be that they weren't too expensive but they seem to have shot up in recent times. I think I paid £27 for one, which is a lot of money for a block of steel that's been tickled with a couple of milling cutters. One adaptation I've come across has been a mounting to let you clamp a DTI in the toolpost, and it occurred to me that as a DTI wouldn't endure the same forces as a cutting tool, a suitable mounting could probably be made from aluminium. I measured a (genuine) Dickson holder, allowed a bit for experimenting and rummaged in my offcut bin for a suitable piece of metal...
With a donor lump clamped in the Bridgeport 1ES I used a 5" diameter slitting saw to part-off a length (don't panic about damaging the table; the saw will break out into the T-slot below the part):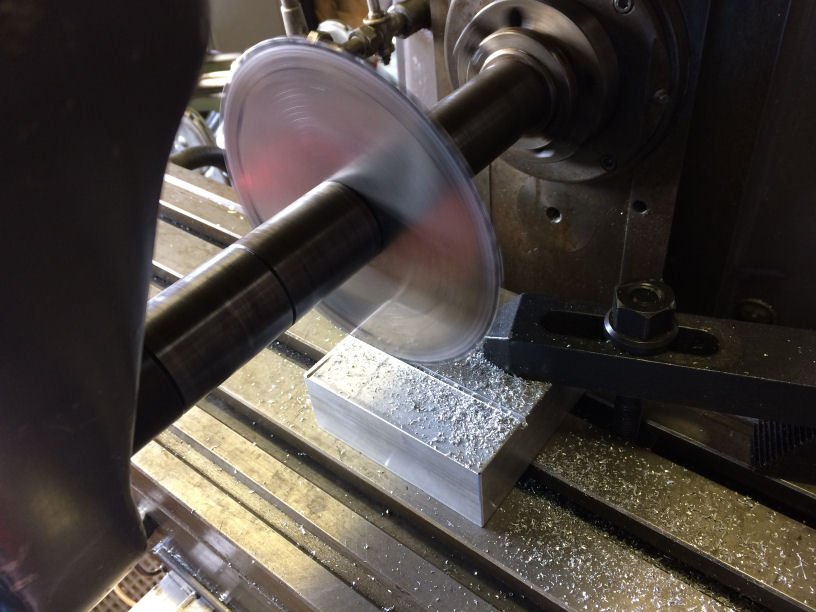 See, told you :P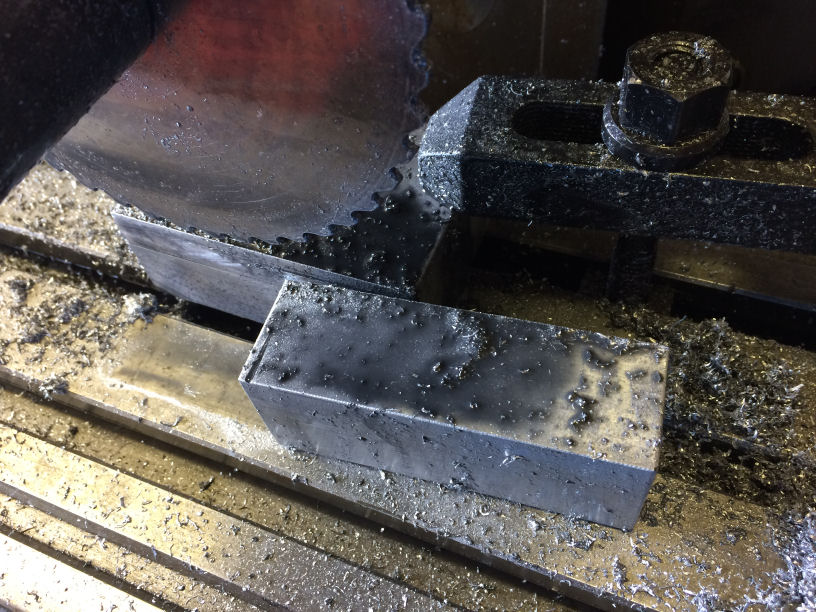 Once I'd put it back down and stopped screaming (it was hot...) I went for a coffee and let it cool. Then I clamped it in the machine vice and swapped the slitting saw for a 1" wide cutter that would quickly tidy up the faces...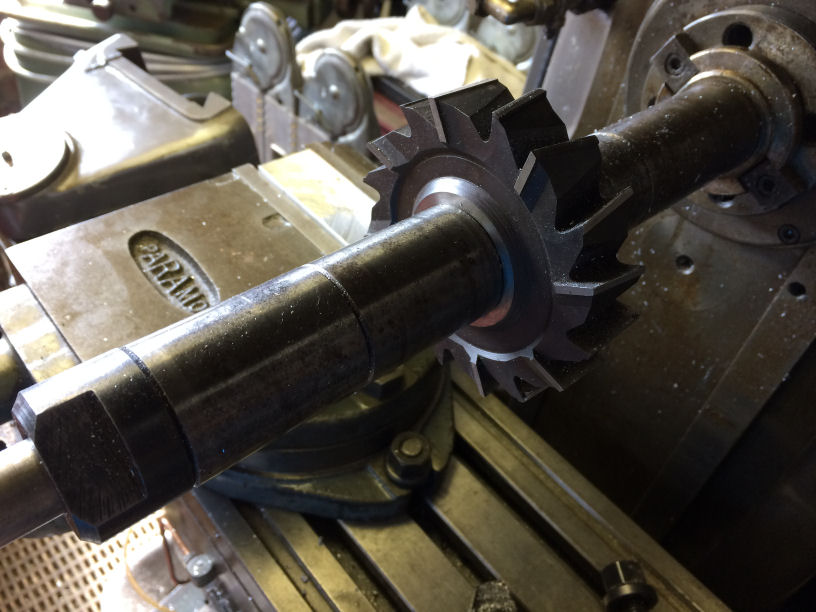 It only needed a light cut so I did it without coolant, it's easier to sweep dry chips away than wet ones...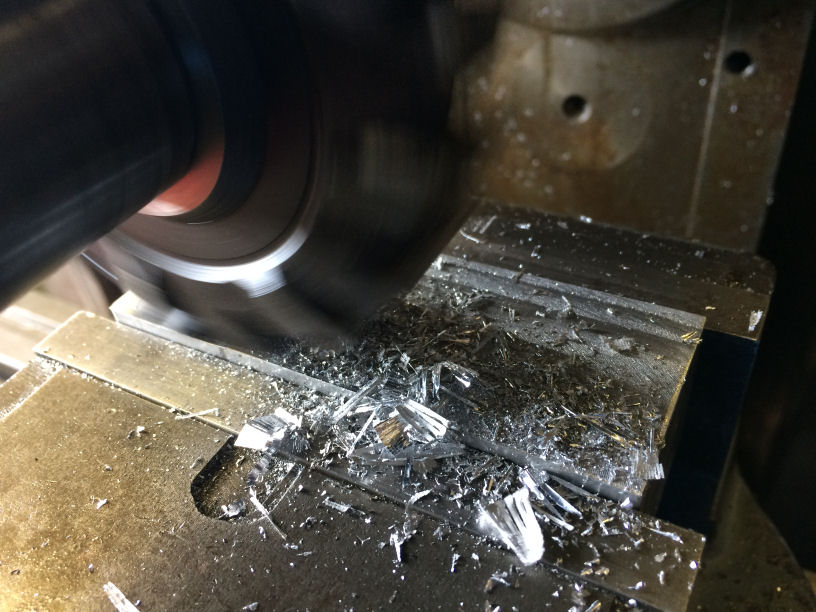 Now it was time to introduce a little precision so I started by clocking the vice's fixed jaw so it was parallel with the mill's spindle (DTI is running along the jaw face as the table is moved fore and aft):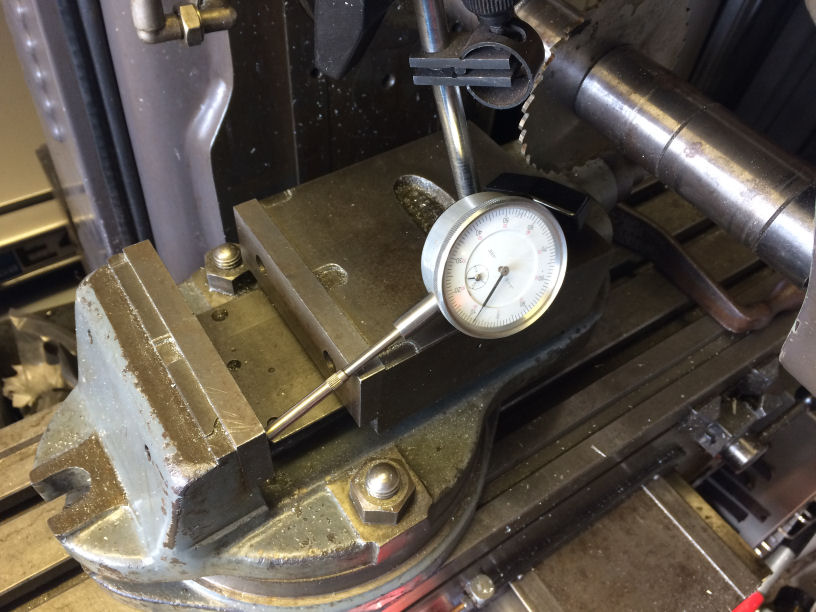 The block was lightly scribed with marks to locate the edges of the cutouts: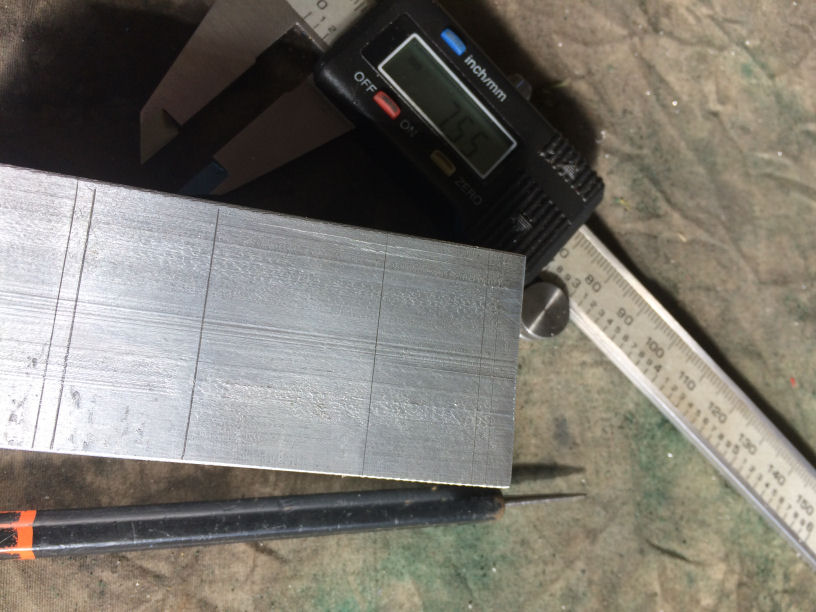 ...and a slitting saw used to define the ends of the areas to be removed. The oddly-placed long drill bit is acting as a parallel to lift the part in the vice!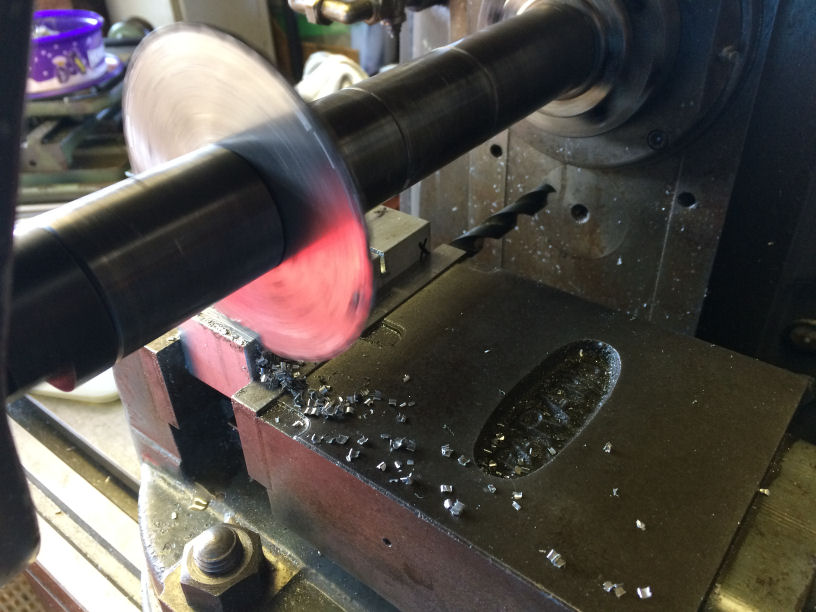 The idea of this was that I could quickly strip out the material between the slits with a wider cutter without having to be too precise near the ends of the cleared area...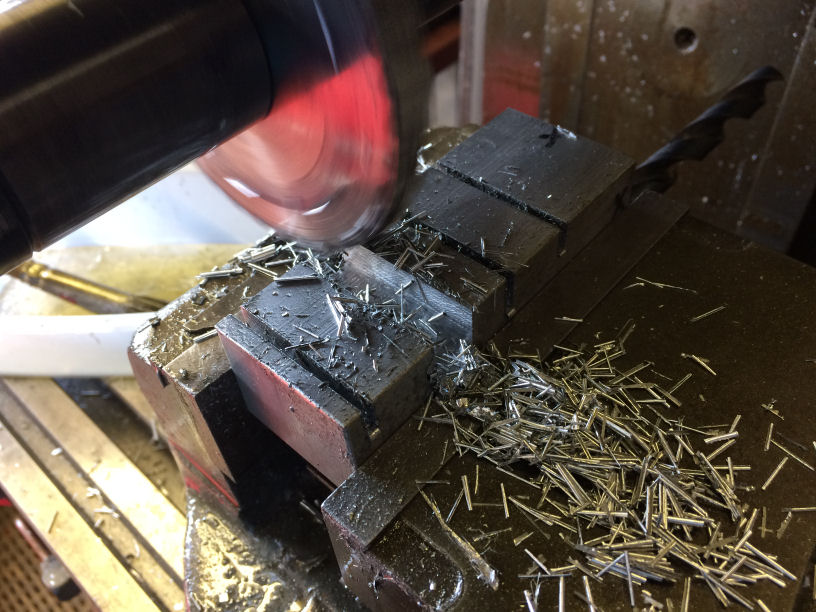 By this point (another coffee break) it looked like this: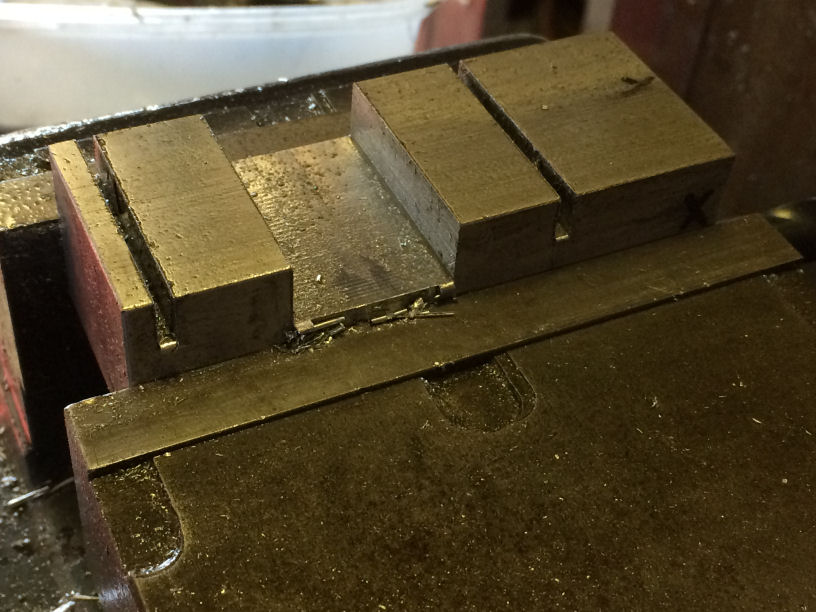 Now it was time to switch to the Bridgeport's vertical head and this is where the limits of the small mill show up; with the table fully lowered I couldn't get the part under the ER40 collet chuck, and that was without a cutter fitted!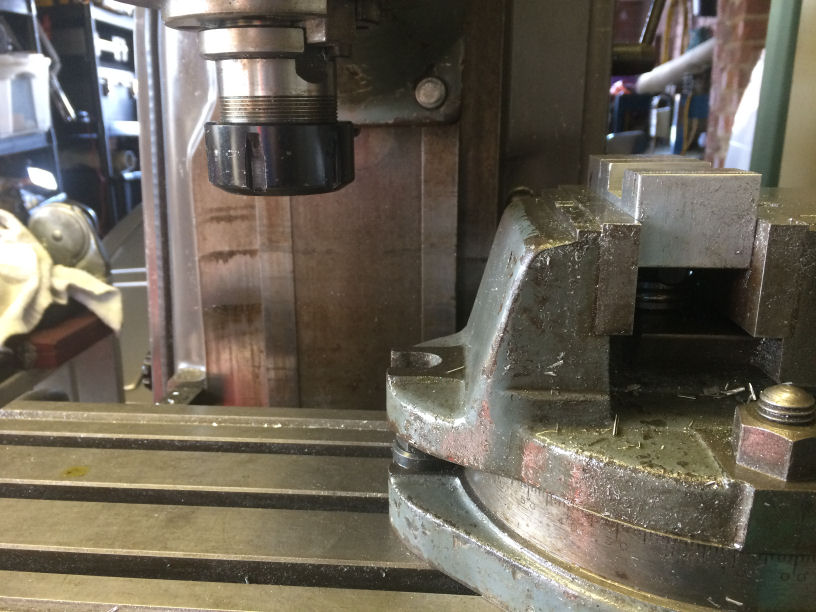 Luckily, the swivel vice unbolts from its base and has its own clamping lugs so after a bit of spannering, swearing and realigning, the part was in position and a small T-slot cutter (bought on the off-chance I might need one someday, about ten years earlier!) fitted to the chuck:
As you can see, there wasn't a lot of room. As the cutter was narrower than the required height of the slot I had to take a couple of passes (note difference between left and right sides of the T-slot):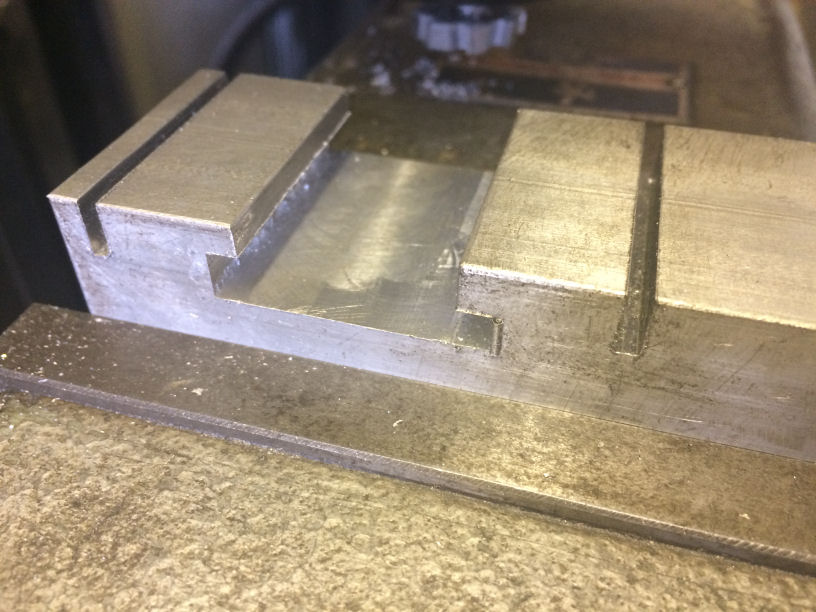 Once that was done I marked-up the two Vee guides. A 45 degree angle block was used to tilt the part in the vice which was firmly clamped and then it was just a matter of eyeballing an endmill to the scribed marks. I could have used the dials and done it properly but where's the sense in that...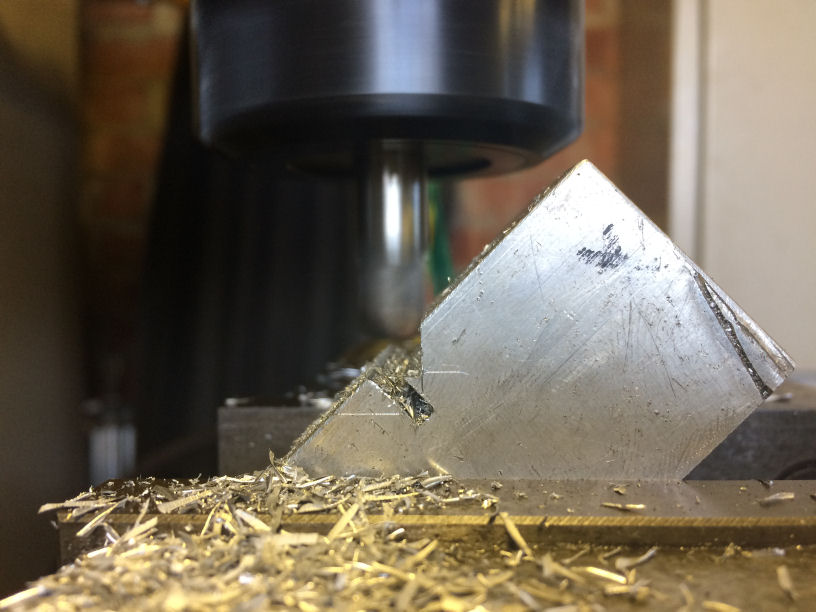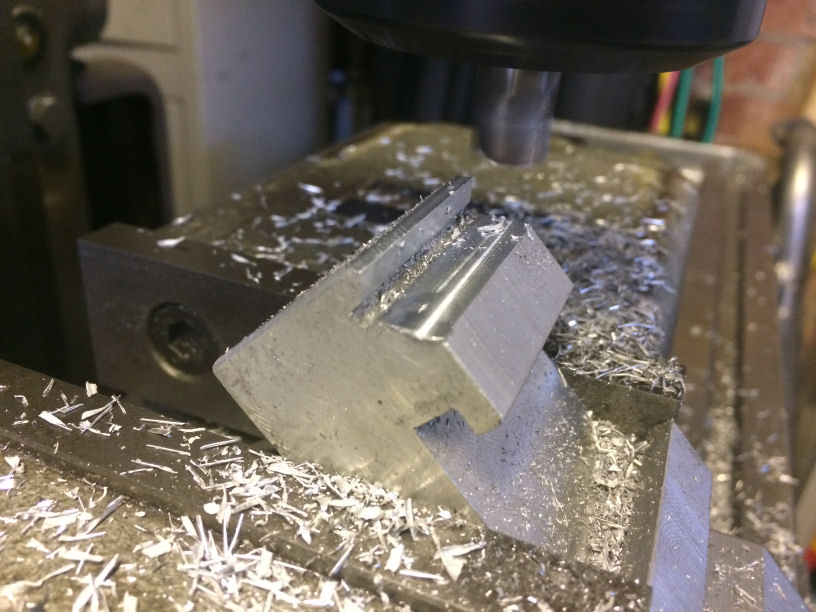 Of course the proof of your uncle Robert's pudding is that a stitch in time gathers no moss, so once I was sure I couldn't make any more mistakes I whipped the part out of the mill and (with some trepidation) slipped it onto the Boxford's toolpost. It only bloody fits!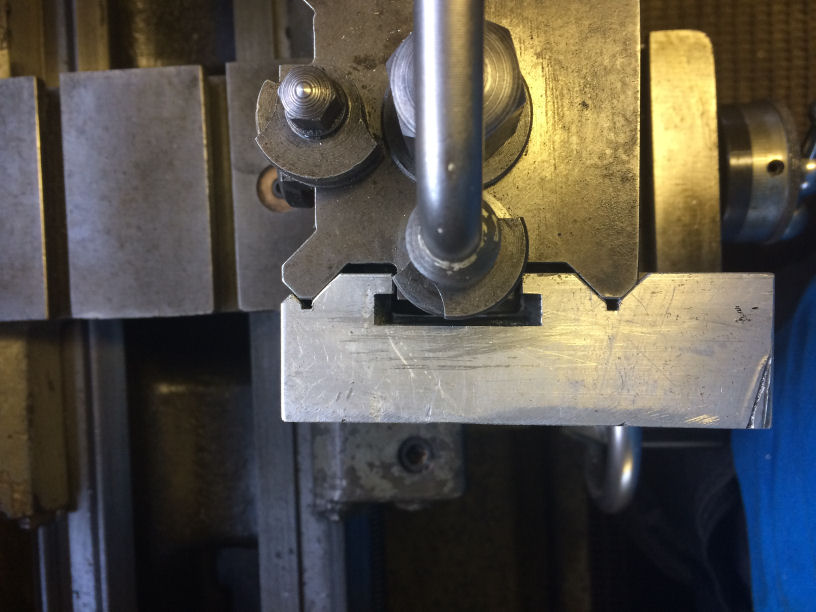 It even fits the other way around, too! :D
Spurred-on by this revelation I put the part back in the mill vice and tickled the visible faces with a small endmill, to create a pleasing pattern in that old-school way :D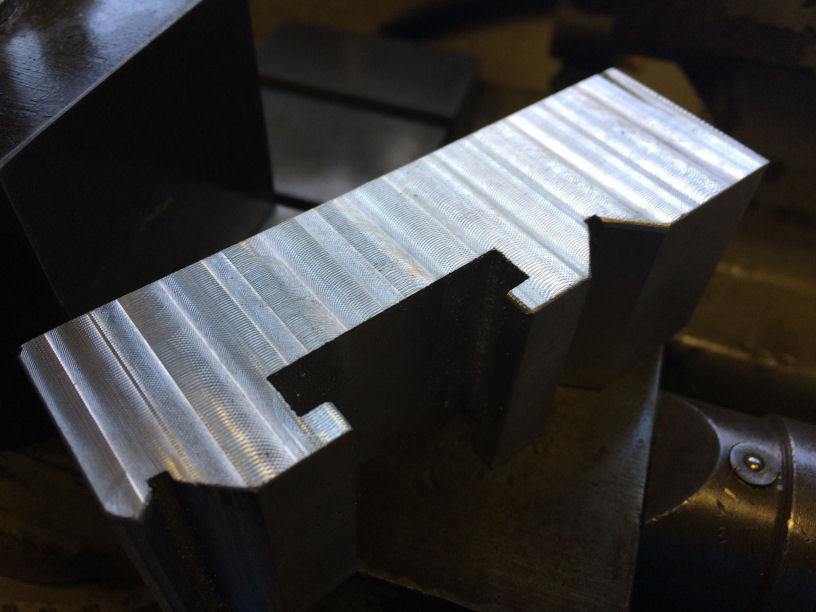 Then it was simply a matter of milling out a longitudinal slot and adding a few threaded holes to allow a multitude of options for attaching the DTI (or whatever else might suggest itself). I also had to turn up a height adjuster from an odd bit of steel: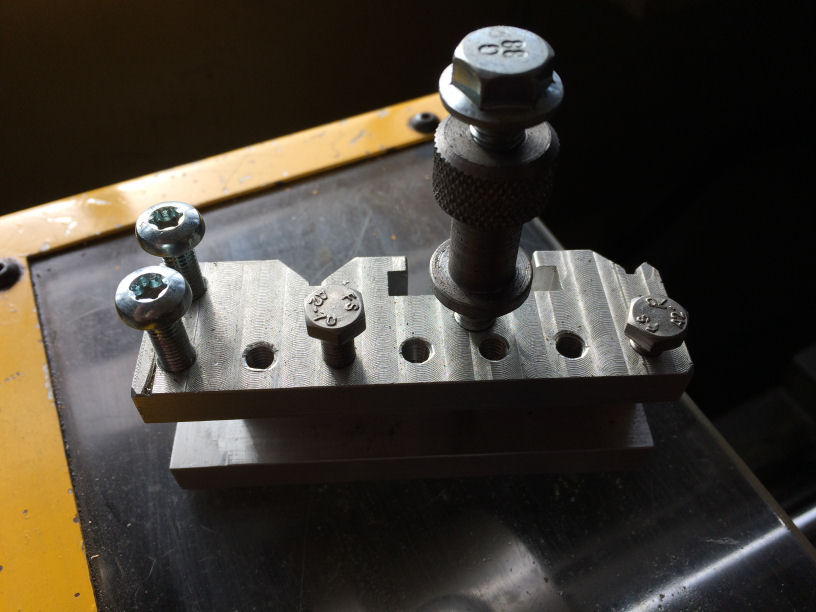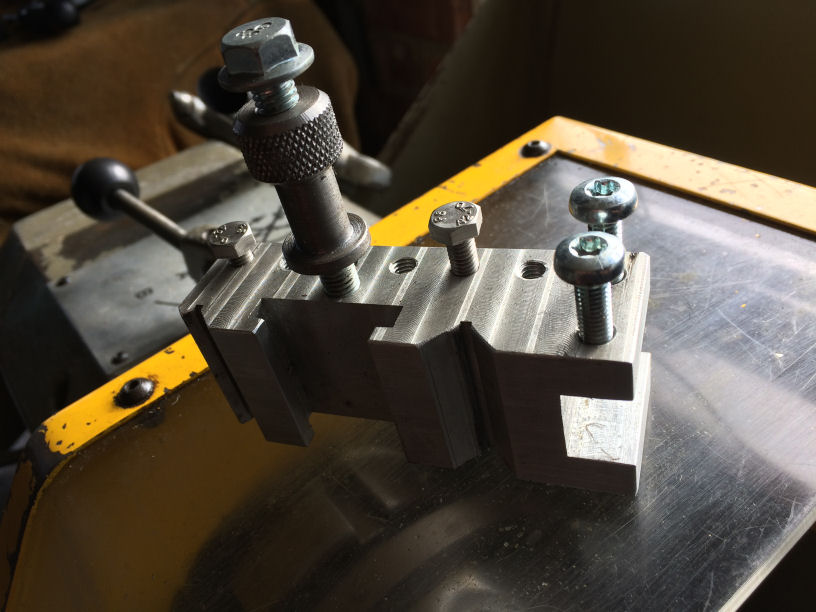 Adapter bracket fitted to old DTI: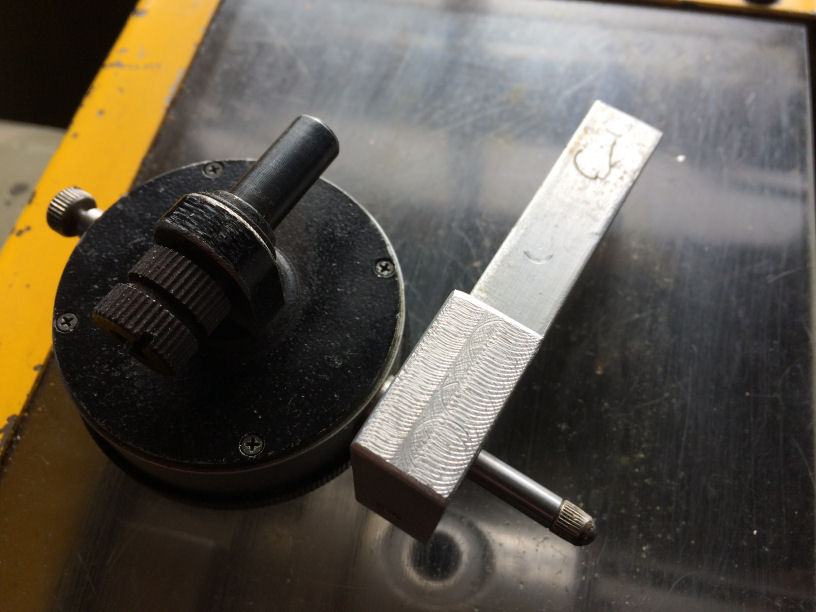 In use...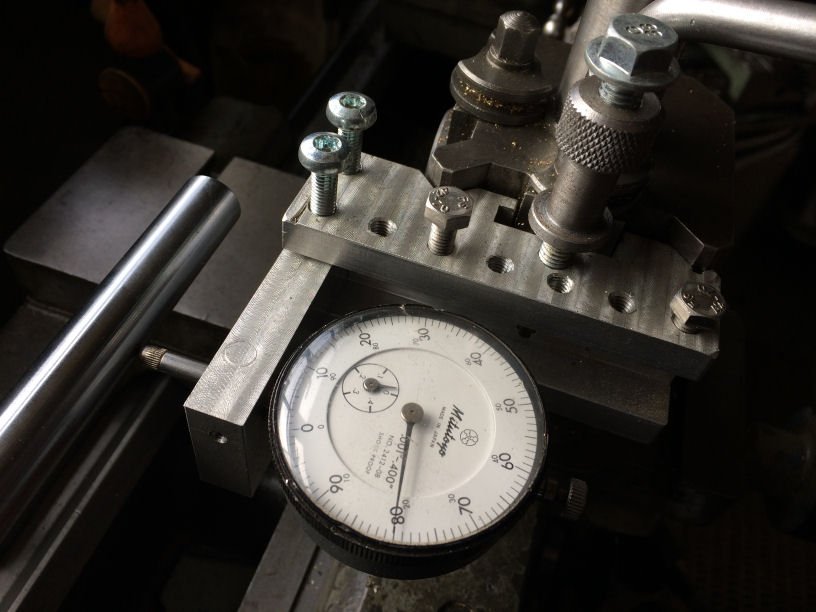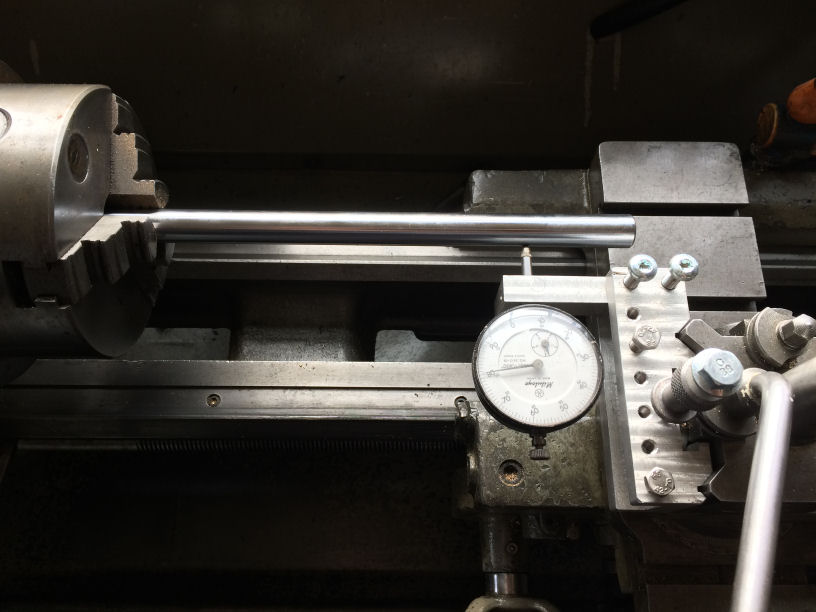 I love this engineering lark! :D