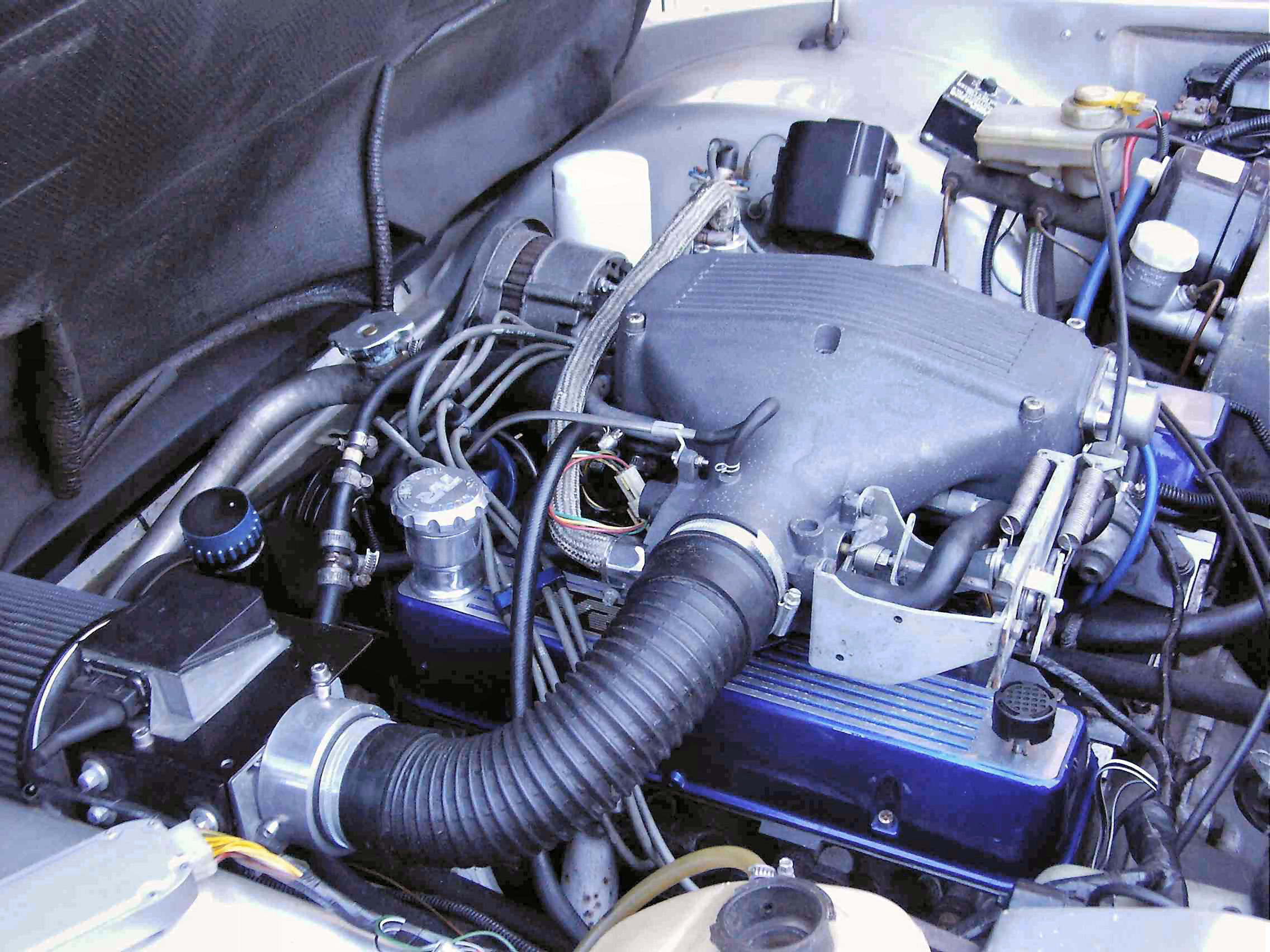 Engine bay of the 390SE
The previous owner was a bit of a bling-freak; note the painted and polished rocker covers, polished oil filler cap and extension, flame trap, HT lead clamps, silicon hoses... I've added stainless plenum bolts and that's about it! The distributor vacuum advance pipe is made from an offcut of stainless tubing scrounged from the plant that made Learjet fuel systems. Note the large-bore airflow meter from a Jaguar: it's mounted to the original TVR bracket by an adapter plate and the outlet is reduced to the bore of the standard air hose by an alloy adapter that I turned down from 100mm solid bar. The adapter polishes up quite well so I guess that counts as bling...
A selection of Wedge delights, then:
...and how to fix the injection!
Renault indicators, and other lighting matters
Chassis sill rail rot - don't despair!
Starter Solenoid Sticking? Read this!
Repairing a leaky fuel tank...
Front suspension, brakes and steering
Differential, rear suspension and drivetrain
Cruisin'... (no, not that sort!)