Dipstick: powder or paint?
Right, so I had a pile of bits stripped off the Lotus. Some were alloy and were cleaned up in the bead blaster. What about the steel bits though, those rusting chunks dragging down the appearance of Hethel's finest? :-D
Sandblast, that's what was called for. I cleaned up the oil cooler mounting brackets and the coolant expansion tank plus its mounting bracket. The expansion tank was that rusty I fully expected the sandblast to blow holes in it, but although it was pitted to hell it was still sound.
I could have just slapped some Smoothrite on; that would have been my preferred finish in the past. Now I have powder-coating, of course, and I'm gonna use it!
There's no room at home to build any kind of 'spray booth', and the makers of the PC kit advise against using the domestic oven to bake the parts as the fumes could be detrimental to your Sunday roast, apparently. So I knocked up a sort of wind shield at work from spare Rittal cabinet doors, and we have a small oven used for calibrating equipment, drying PCBs etc that was JUST big enough to hold the Lotus' expansion tank. I built a framework to support small brackets inside the oven.
Here's the coolant tank hanging (for demo purposes) in the 'windshield'...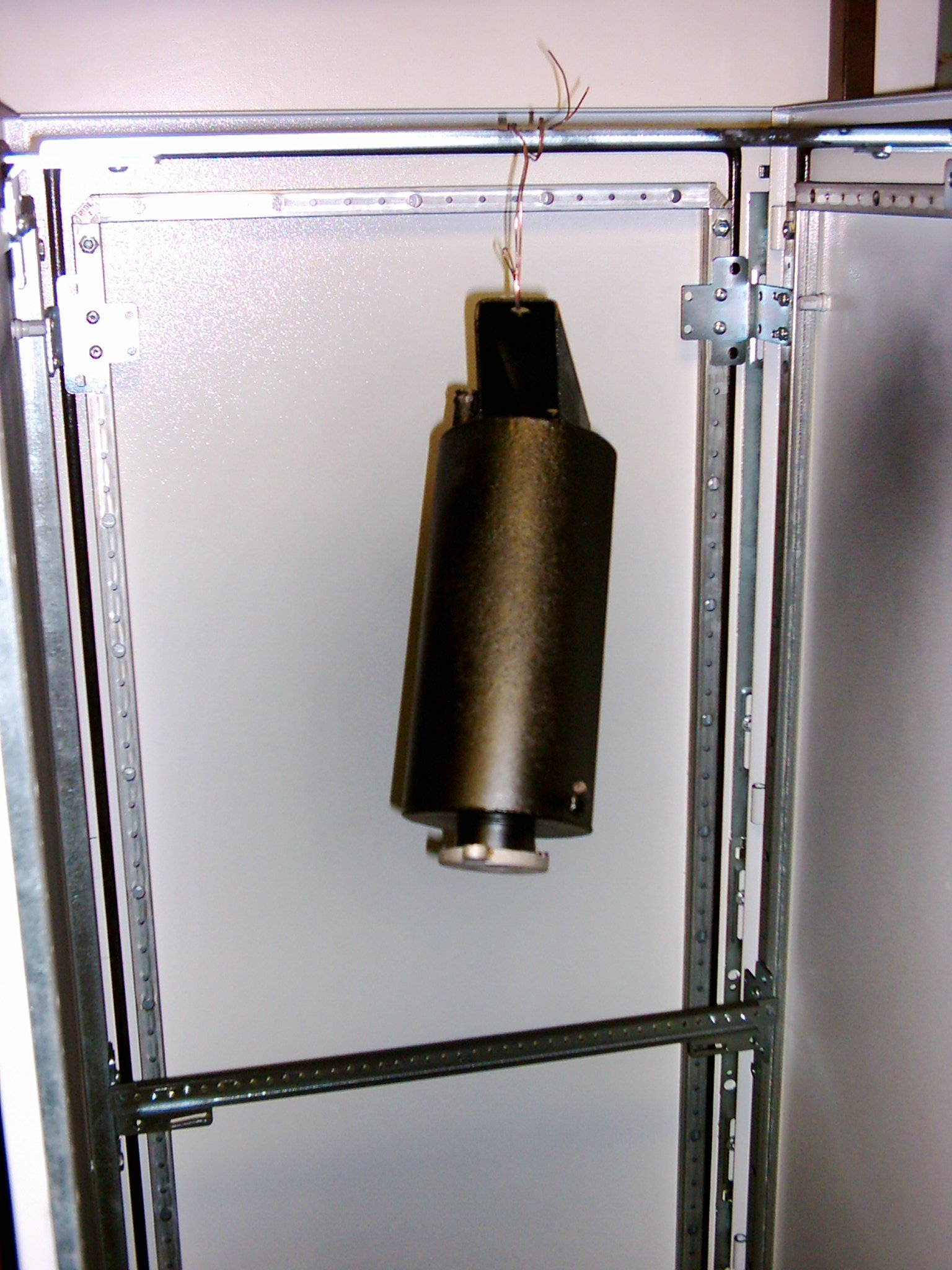 We have a small compressor at work that's more than able to supply the air demand of the PC 'gun', so with a few PCL adapters, small-bore hose and a spare moisture trap/ regulator I was soon set up.
I pre-heated the parts in the oven to boil off any moisture in the pits, then degreased the parts with isopropyl alcohol.
The powder hopper was half-filled with satin black powder and the fun began! I started with the various brackets, sprayed what I thought was a liberal coating of powder on and then gently wiggled the hanging frame into the oven. Fifteen minutes or so at 180 degrees and I took them back out... and found that they were a bit patchy. Hmmm. Oh well, not a problem, it's possible to re-coat (in fact three days later I did just that).
Looks grey due to flash, but it's satin black, honest...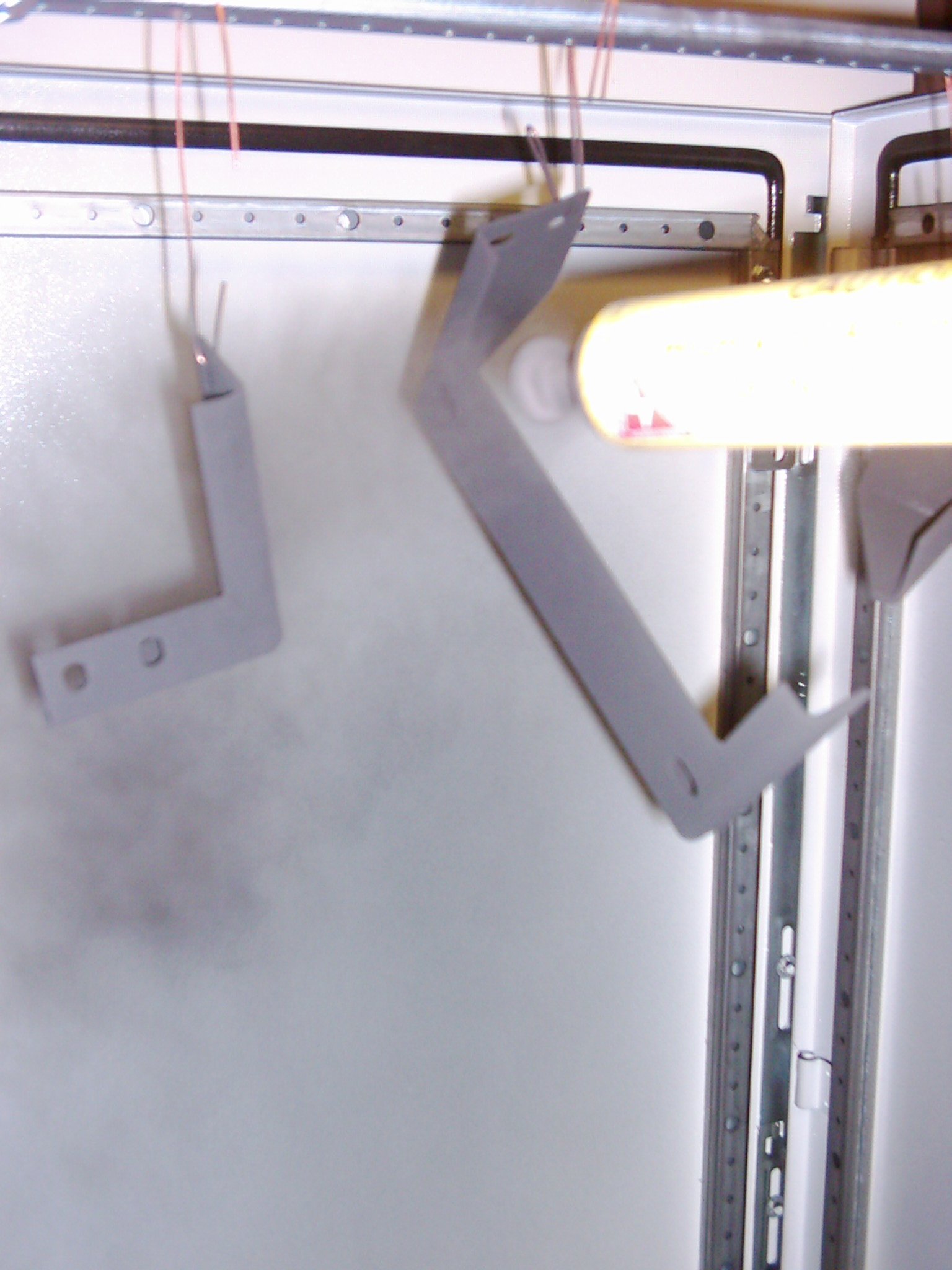 On to the expansion tank. This time I upped the airline pressure and threw more powder about. Into the oven, give it 15 minutes and... yeah! That's more like it! The coating is nice and even, slightly textured, though not as thick as I thought it would be (or as thick as it normally is from the professionals) but I'm sure a bit more experimentation will resolve that. For now, at least these parts won't go rusty while they lie around waiting for installation...
In the oven...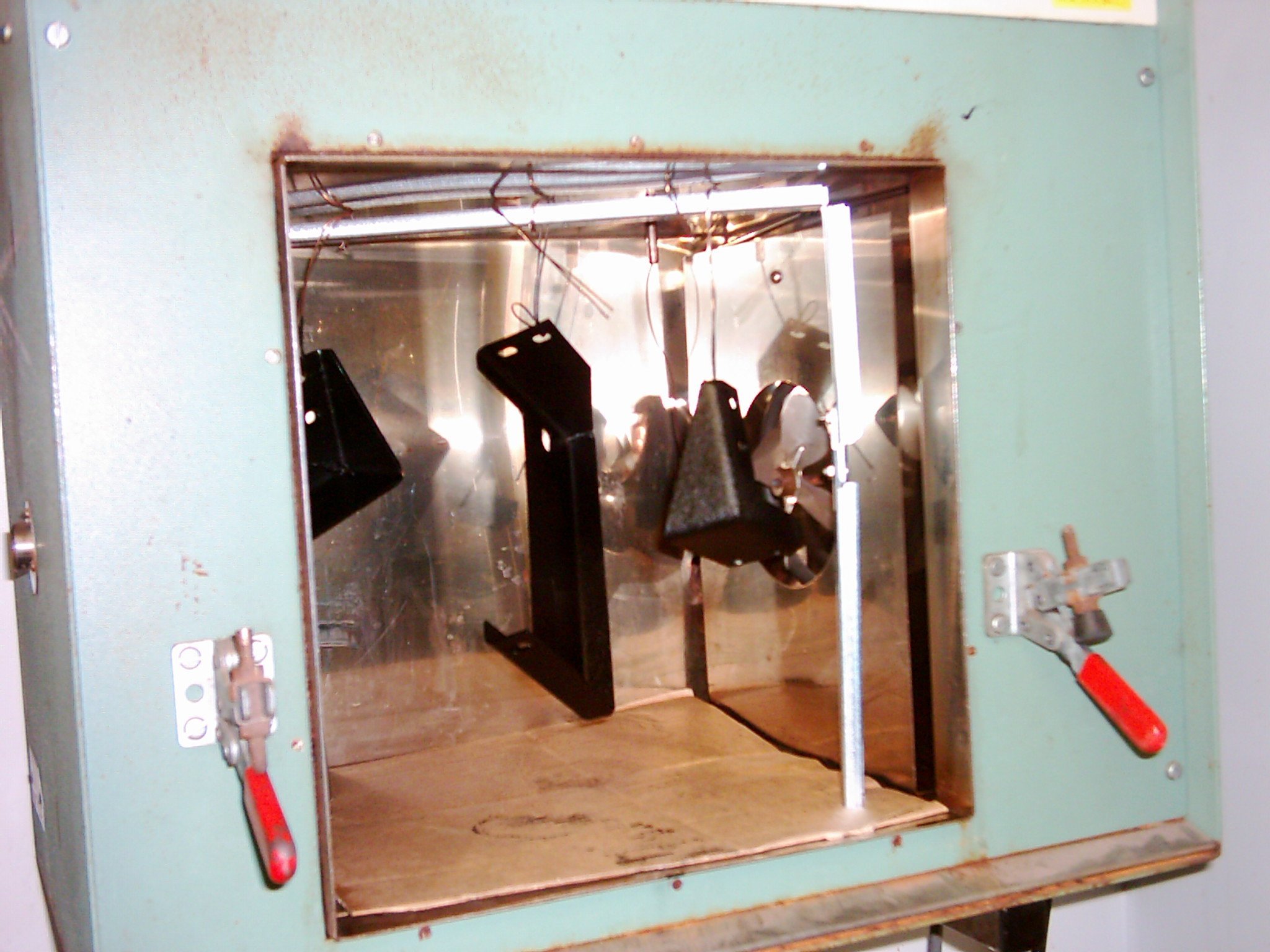 UPDATE 11/11/13...
I didn't use the powdercoating system for several years after the Esprit was sold but recently I dug it out and used it to coat the rear springs from the TVR, more information can be seen here.